UK Wide Gigs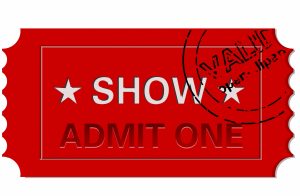 Here is an update for all you wonderful Skabucks aficionados.
Our diary has been great since lockdown ended and we are adding gigs weekly to it for 2021 and 2022.
Festivals, weddings, pub and club gigs are all beginning to make their way into it and we are set to be travelling country wide this year and next. Good news too for our regular bunch, New Years Eve is a local event again this year and we are pleased to announce that it will be in Droitwich Spa, but Christmas is still waiting to be filled!!!!!!
So don't forget, if you are in need of some tip top entertainment from a fun loving, nutty bunch of musical geniuses just waiting to do their bit, then don't pass by our door, give it a knock and come on in if invited, then give us a nudge and say, "Hey, why don't you come and play at my favourite live music venue?" You just may like the answer.
We will play anywhere you like, anywhere at all at any event, so please just ask us, email us via our website or call us on 07971900085. (Pete)
Keep music live, as that is just the way that it should be. Have a great Autumn and we hope to see you all very soon at a venue near you.
Keep Skanking.
Skabucks.